Norman Long's most ambitious painting to date.
89 x 59 inches, 225 x 150cm, oil on linen
–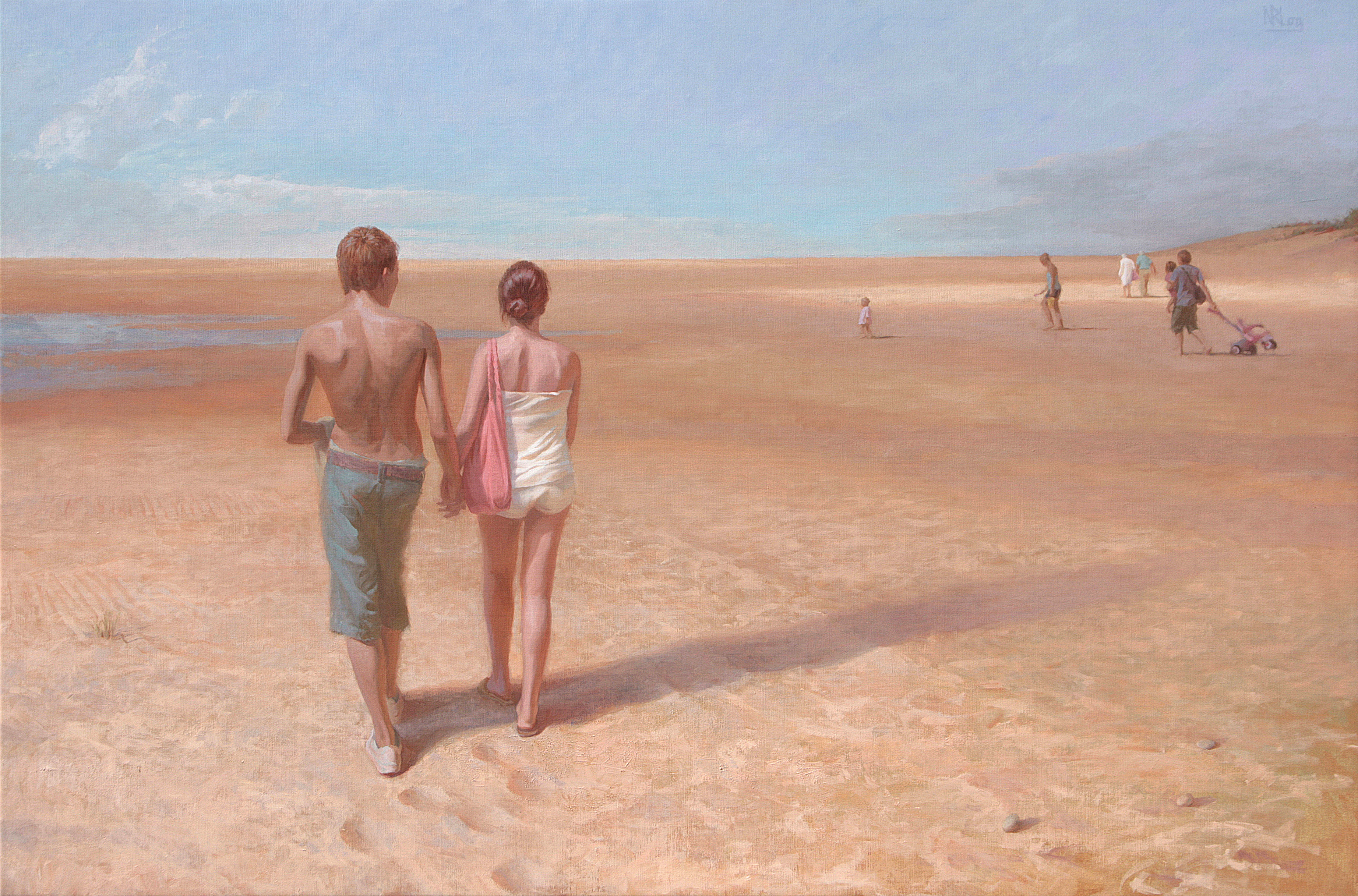 (click image to enlarge)
––Newly married and enjoying long beach walks near our home in Lytham St Annes, this monumental painting records my contemplation of a future life together. The young couple, actually based on a photo I took on honeymoon in Venice, look towards the middle distance, where as parents they are busied with children and responsibilities. The sunlit far distance is where they once again walk side by side, reflecting upon the distance they have travelled together.
The canvas is the largest dimensions that would fit on the studio wall. The setting is based on many drawings and small studies (like the one below) done on the beach. As you can see, St Annes pier once featured in the painting but was distracting from the true message so was painted out.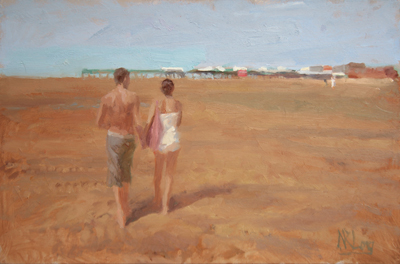 The little girl (below) in "Going the Distance" also appears, albeit walking the other way,  in "Divided Interest".
 –