44 x 36 inches, oil on board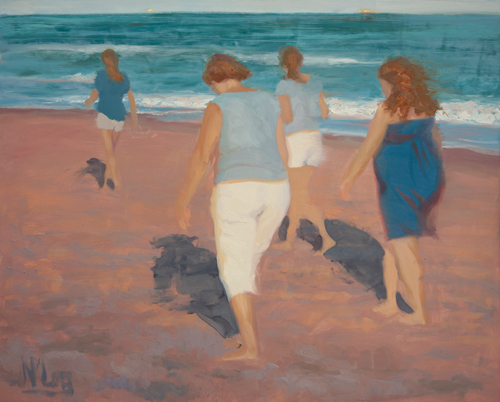 Was £3800
Special price for one week only
(framed including UK delivery)
It's rare and exciting when a large painting comes together in a single session, allowing the paint to flow into itself naturally. I've started tackling "front-lit" subjects such as this and perhaps the most fun was painting the shadows. The sun is behind us, so those are not two setting suns on the horizon but the oil rigs we see off our coastline in Lytham St Annes.
I'm not sure what the relationship between the figures means exactly, but an alternative title is "From Mothers to Daughters"
Enter your email and the word PAINTING in the Contact page to recieve the next
PAINTING OF THE WEEK in your inbox.