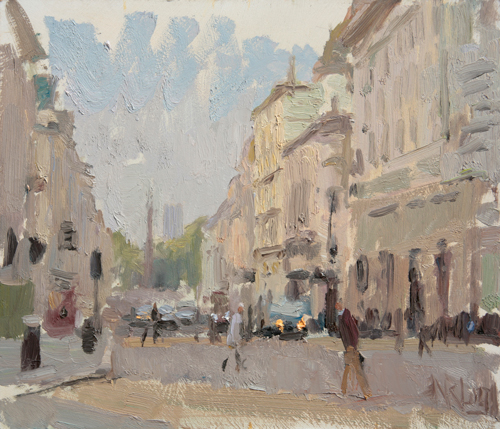 This piece was painted on the spot in Piccadilly Circus, London, on the 2017
Northern Boys' painting trip. It was exhilarating to be out early, trying to capture the subtle morning light in such an iconic place. The view is looking down Regent Street St James', with The Duke of York column visible in the distance.
Was £665
Special Price for one week only
£345
(unframed , plus p + p)
We are busy priming boards for this year's trip to the "big smoke", which is less than two weeks away. See more London painting
here.
Enter your email and the word PAINTING in the Contact page to recieve the next
PAINTING OF THE WEEK in your inbox.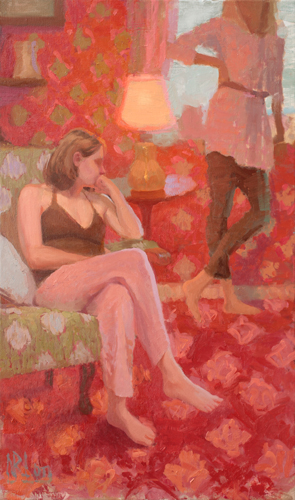 6pm – 8pm
 (talk from 6.15pm to 7pm with time for Q and A)
Featuring a brand new collection of available work.
Places are limited, so please