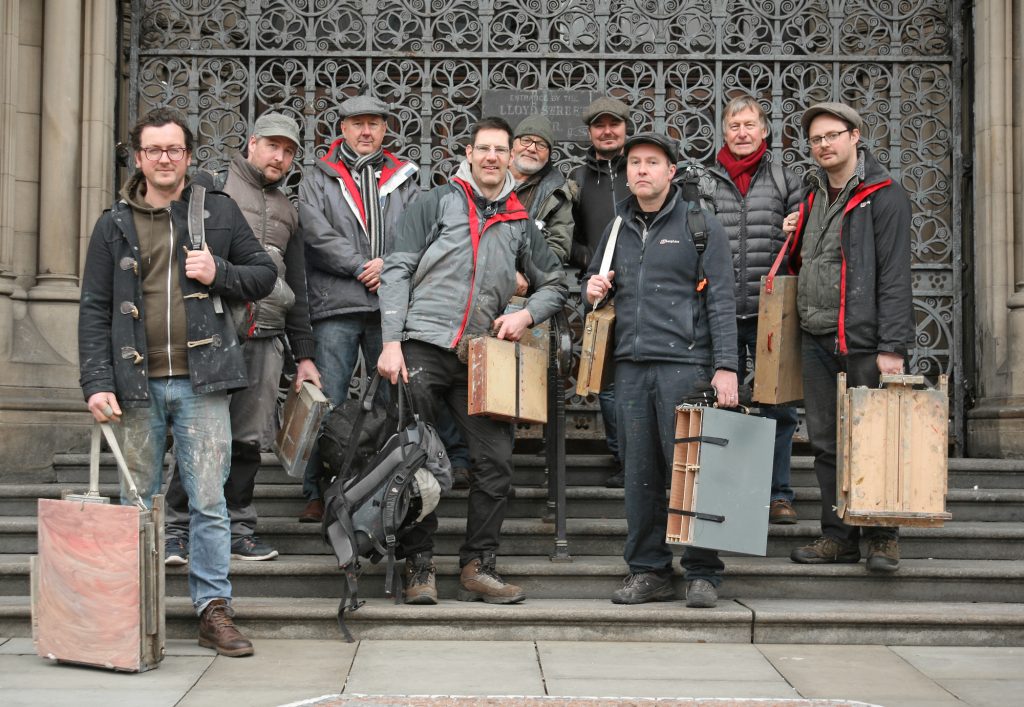 Norman is proud to be a member of the Northern Boys outdoor painting group. Dates for a 2024 Northern Boys show at a major London will be announced shortly. Here is a short introduction to the group.
Members:
Norman Long MAFA
The ten distinguished artists known as The Northern Boys are united in their shared love of outdoor (plein air) painting. Though officially formed in 2016, members of the group were already devoted outdoor oil painters, travelling to Venice and Paris in search of subjects or braving the Great British elements closer to home. A growing recognition of the Northern Boys' achievments now sees them at the forefront of plein air painting in Britain.
The group revel in the inevitable challenges of outdoor painting. The weather and subject can be unpredictable, not to mention the inquisitive public. However, the advantages outweigh the drawbacks. There is a freshness to work produced on-site which is hard to replicate in the studio.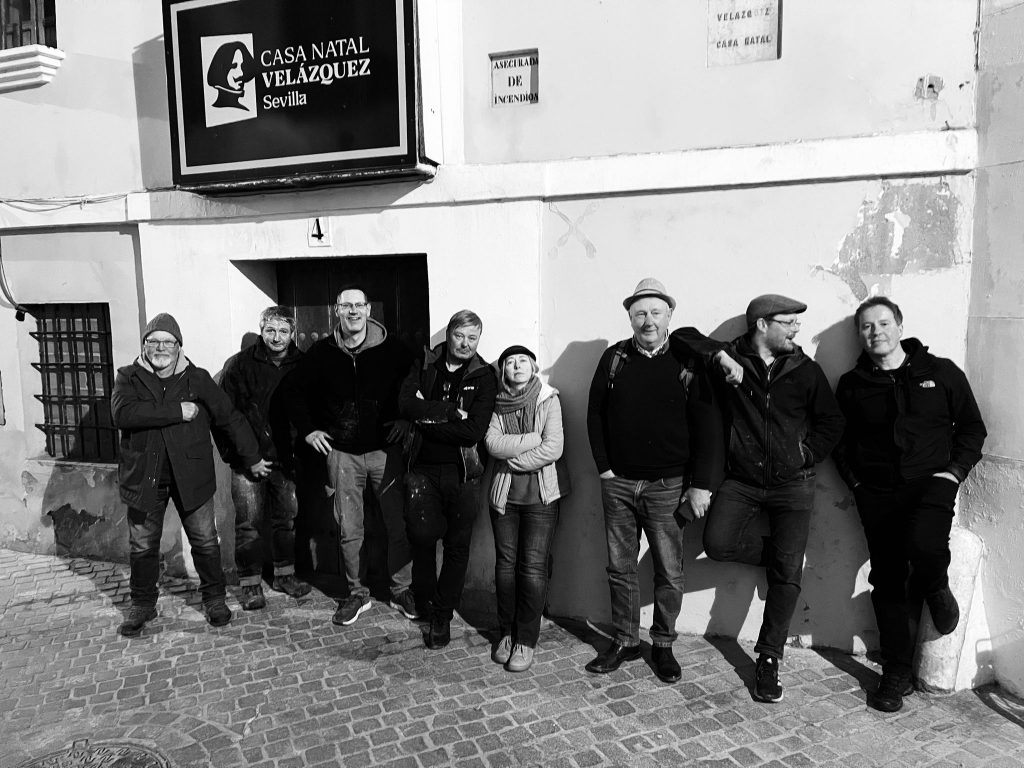 The latest member to don the honorary flat cap is not a Northern Boy but a Northern Girl. Haidee Jo Summers was welcomed in 2020, in recognition of her talent and commitment to plein air painting. Thankfully she is equally at home with serious painting and incessant banter, both essential parts of a Northern Boys trip. Starting at 5am to catch the sunrise, the days can stretch to include a spot of nocturne painting before (or while) retiring to a favoured watering hole.
Though often seen working side by side, each member possesses a distinctive style, and for all their dishevelled, paint-splattered appearance, they share some impressive letters. They have scooped top prizes in all the major plein-air competitions (Pintar Rapido, PaintOut and PaintLive). Five of the "boys" are members of the Royal Institute of Oil Painters (including Haidee Jo as Vice President), five are members of the Manchester Academy of Fine Art, while two are long standing members of The Royal institute of Marine Artists.
The first Northern Boys Exhibition, held in April 2019 at Contemporary Six Gallery, Manchester, was a huge success. Most recently they have had two popular shows at  Windermere Fine Art. Next year, 2024 will see the Northern Boys invade the capital. Dates for their first show at a major London gallery will be announced soon……
Follow the Northern Boys wherever they go on……