with feedback from Norman Long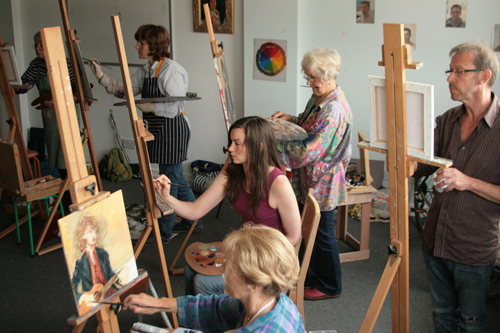 Studio days are for students and artists who wish to develop their practice in a creative environment but no longer require formal, structured tuition. Students benefit from interaction with each other and still receive input from Norman Long on 3 out of 10 studio days.
Thursdays
10am to 3.45pm
27th Sept to 8th Dec 2018
(No studio day 25th Oct)
–
Fridays
10am to 3.45pm
28th Sept to 9th Dec 2018
(No studio day 26th Oct)
–
£130 for one day (10 weeks)
£210 for both days (feedback on one of the days)
Includes refreshments
Places are limited and can only be confirmed on receipt of payment.
All classes are subject to sufficient numbers and the continuing availability of the venue.